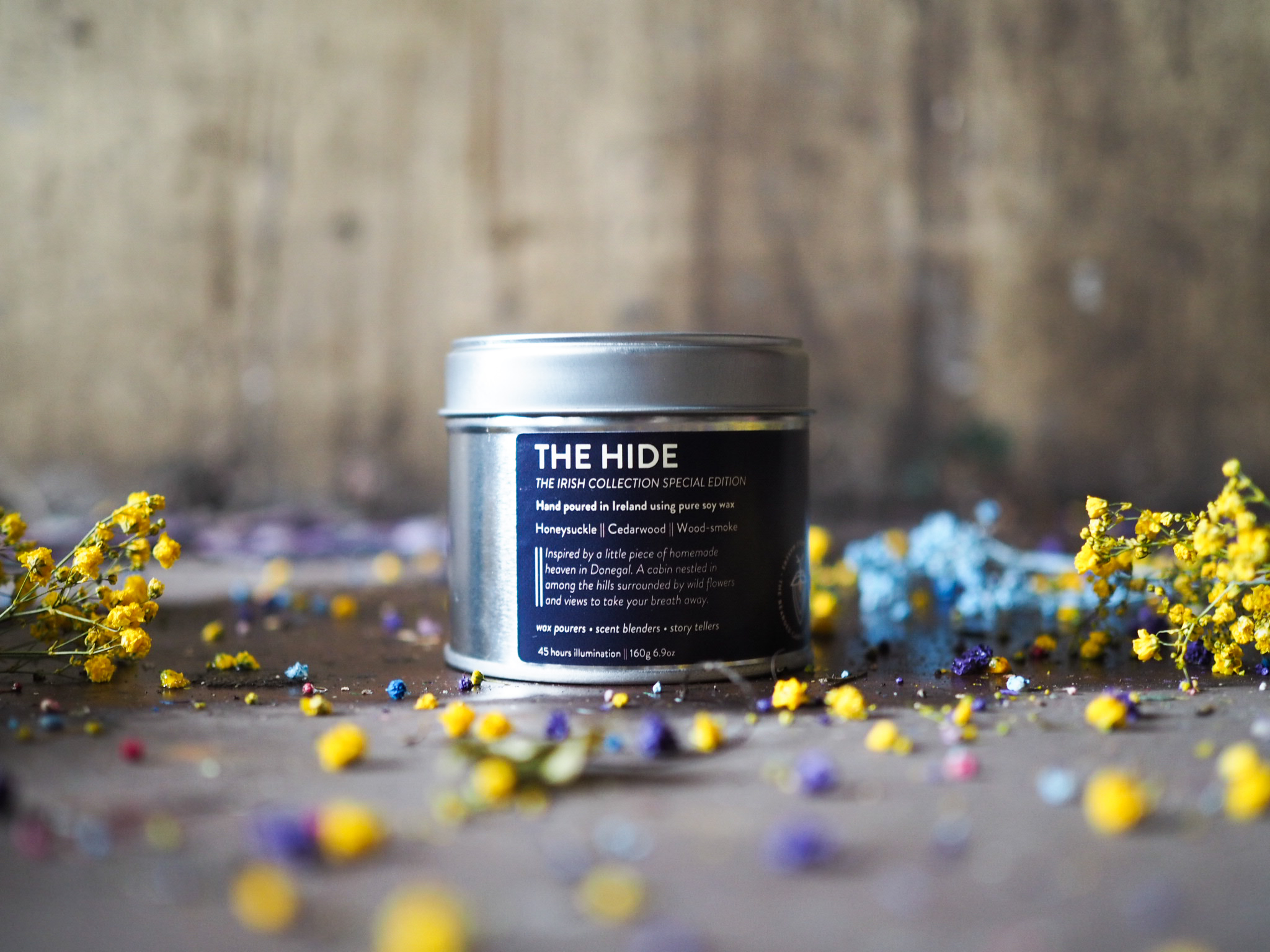 The Hide Soy Candle
Notes // patchouli * heather * bluebells * cedarwood
Scent story // Inspired by a very special place in Donegal. You can read about it here on the blog. A hand built cabin in what feels like Ireland's last wilds, looking out towards the Glenveagh National Park. One of our trips there was when the honeysuckle was in full bloom, I remember standing outside on the deck drinking in the smell of it. We had the wood burner on the go too…..
This scent combines these two apposing scents to create something special.
sale
£2.75 Northern Ireland + UK Delivery.
International Delivery available.
All of our candles are lovingly hand poured in small batches in our workshop, nestled between the Mourne Mountains and the Irish Sea.
Please note: We are moving to a new style of branding and some of the candle will arrive with the updated branding, we hope that is ok.
Available in one size:
250ml with a burn time of approx. 45 hours
Made from:
Sustainable plant wax, free from palm wax, beeswax, petroleum, pesticides, herbicides. Our wicks are lead-free and and are simply made from pure cotton with paper cores. We also use 10% fragrance in our candles, whereas the industry standard is between 3 - 7%. This means the scent will last until the very end of the candle and will not fade.
You will receive a care guide to get the most out of your candle as well as a postcard with a photo of our recent travels around Ireland. If you would like a message written onto it, drop us an email to info@thebeardedcandlemakers.com with your order number and message.